Boeung Keng Kang (or simply BKK) 1 bordered by Sihanouk, Norodom, Mao Tse Tung and Monivong Boulevards is a popular area with foreigners and business folk in the centre of Phnom Penh.
It is frequently referred to as the "foreign quarter" when foreign NGOs first established offices here along with Toul Tumpung and Tonle Bassac.
It isn't surprising, therefore, that Switzerland, Brunei and Sweden embassies, and various NGOs, international companies and schools offering world class education are located nearby.
Early in 2019, BKK became its own district, whereas previously it was a commune located in the Chamkarmon district.
It has since developed more into a prestige area with a wide choice of top-notch apartments, attracting the elite from all over the world.
Many wonder if the area will remain the same in years to come as the expat community profile is shifting from the west to Chinese, Korean and Japanese.
Whether they are Asian or Western expats, BKK and Tonle Bassac are still frequently the first ports of call for the majority traveling to the capital.
People who first move to Phnom Penh for more than a year or two are increasingly shifting to places farther outside the city center where rents are more favorable.
The local wet market located between street 380 and street 392, offers a range of goods including fresh food, clothes, jewelry, money exchanges and household goods.
Along with the market, there is a wide selection of international F + B options including coffee shops and bakeries.
After dark the streets are alive with bars, clubs, hotel rooftops and restaurants open for punters.
Things are pricier but you won't want for much more as this neighbourhood has pretty much everything.
BKK housing options for foreigners
There used to be more villas and traditional Khmer houses, but these have been replaced by luxury condos, boutique hotels or restaurants.
Villas may accommodate a range of requirements as they can be shared among a few housemates, but equally can be a safe housing option for a small family or utilised for offices.
Villas vary in size and location, with some costing $1,500/month and others as much as $8,000/month.
BKK 1 is pricey, with apartments and hotels in the mid to upper range due to location and quality which has attracted international household names, particularly on streets 278, 282, 63 and 51.
Many of the rental apartments here are 'fully serviced' – furnished, have weekly or even daily cleaning, and include parking, a pool, and a gym.
If you're visiting Cambodia for work, this is probably the best option as you are not required to purchase furnishings and may leave everything just as you found it.
These apartments have one to three bedrooms frequently in the $800-$1,200 range.
There are extremely few available lots for sale in BKK1 and they will most likely be expensive.
Along main roads, a block will cost $4,000 and $9,500 per square metre and land on minor roads will attract $3,000 to $4,500 per square metre on average.
Most Westerners may be unfamiliar with Cambodia, however, a trip around BKK will dispel any impression of it being an undeveloped ghetto.
Every week, it increasingly resembles surrounding metropolises like Bangkok, Singapore, Kuala Lumpur, and Hong Kong.
Due to increasing traffic congestion, many people are choosing to reside in outlying areas such as Toul Kork, Sen Sok, and Meanchey.
Given this and the increased condo supply, rental costs will remain competitive and be more accessible to a broader audience.
Phnom Penh in 2022 – Pearl of Asia
Phnom Penh, an emerging city of Asia once dubbed The Peal of Asia, is the capital of the Kingdom of Cambodia, is situated where the Mekong, Bassac, and Tonle Sap rivers converge.
The city is split into three distinct areas:
The north, a lovely residential neighborhood
The south, or French sector of the city, with its government buildings, banks, and colonial homes
The center, or the heart, with its winding streets, markets, shops and eateries.
The city has seen enormous development over the past few years; enterprises are continuously sprouting up, and tourism is once more booming.
In order to further encourage investment, Cambodia has one of the most lenient investment regulations.
As a result, the country has managed to maintain its beauty and character, as evidenced by its people, who are usually smiling, its vast boulevards, ancient colonial buildings, parks, and green areas. MORE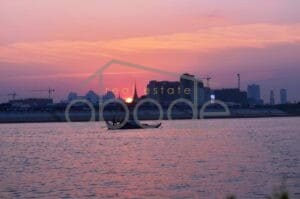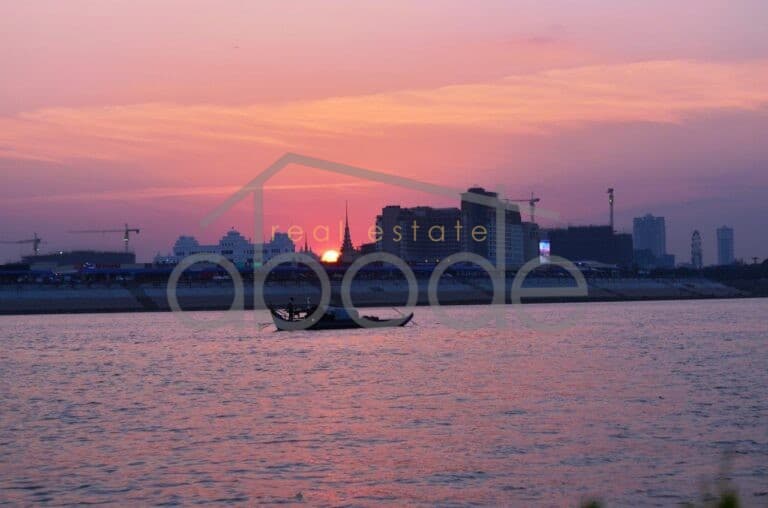 Check us out on Google