National Highway 1, connecting Phnom Penh and Ho Chi Minh City shortly after you cross the Mekong River, runs through Svay Rieng province, one of the tiniest and sleepiest in all of Cambodia.
Due to the low quality of the land, it is also one of Cambodia's poorest provinces and most of its people make a meagre living through farming and fishing.
The provincial capital is the peaceful hamlet with the same name, located 43km from the Bavet border crossing.
Due to brisk border trade, passing tourists and professional travelers, business can be fairly profitable as the town is a welcoming location and serves as a good overnight break en route to or from Vietnam.
The town is located close to Waiko River and its enormous, picturesque marshlands caused by a substantial part of the river significantly drying up over time.
There are various locations along the river and marsh where you can enjoy the scenery.
An inscription on a bridge spanning the Waiko, not far from the town's centre, reads, "Prime Minister Hun Sen gave this bridge"!
American forces thought the Vietnamese communists' intelligence headquarters were located here during the lengthy 1955-75 Vietnam War.
Throughout much of the conflict, it was known that there were many Vietnamese communists hiding in this area.
The Americans started unpermitted bombing this region in 1969 and in 1970 teamed up with South Vietnamese soldiers for a significant ground attack.
Geography
This small, low-lying province covers an area of 2,966 km2 and a large part of it is arable land, submerged in the Mekong for half the year.
It is situated in the Southeast of the nation, bordering Vietnam to the East and South, Prey Veng to the West, and Kampong Cham to the North.
Its southeast is entirely surrounded by Vietnam since it occupies a spit of land that sticks into it.
In general, the province is a plain, damp environment with rice fields and other agricultural plantations typical of Cambodia.
Unfortunately, there are no wooded areas left, instead there is a cratered countryside as a result of carpet bombing by US forces.
The province is home to the Tonle Bassac and Mekong, two of the largest rivers in the nation (forming its provincial borders).
Svay Rieng, the forgotten, outlying, expanding
According to World Bank's 2017 report 'Urban Development in Phnom Penh', successful economies have high levels of urbanisation.
21% of the nation's people are already living in urban areas and by 2050 this is expected to rise to 36%.
Cambodia's rate of urbanisation is lower than expected for its GDP and it is expected to rise. Countries with similar GDP (Bangladesh and Kyrgyzstan) have urbanization rates closer to 35%.
Phnom Penh has seen significant growth and now has 2 million residents. It is the largest and fastest growing city in the country, serving as a gateway to the global economy.
The need for robust urban planning to mitigate growing congestion is becoming more critical in this fast-changing city.
So, it comes as no surprise that locations like Svay Rieng are often overlooked when buying or renting are getting more attention.
Cambodia's projected population growth, gentrification and foreseeably ongoing foreign investment offer virtually unparalleled opportunities. I
It is probably a good time to look before everyone sees.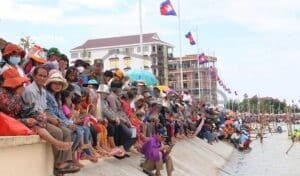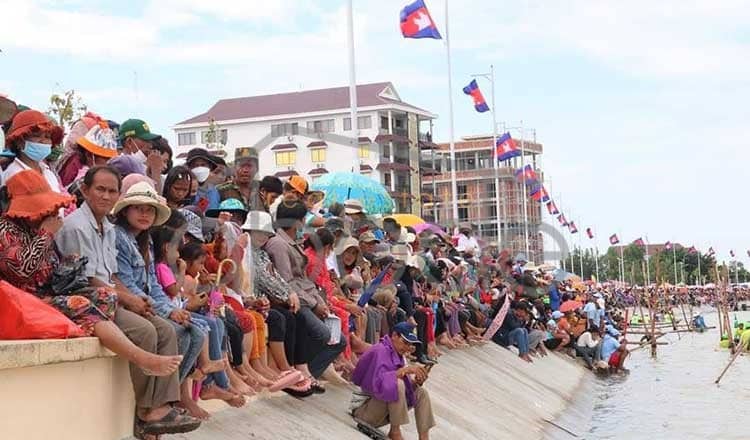 Good guide to investing
Here is a good guide to investing in Cambodia that is intended to help you steer you away from total financial disaster.
The real estate market here is extremely varied, more so than most countries, which can make investing either a smooth, hassle-free journey or a potentially rocky one.
What separates a successful from unsuccessful investor is not pure luck, as many think, but the ability to recognise and avoid mistakes.
My 2nd home program
Cambodia my 2nd home (CM2H) is an innovative initiative recently launched by KHCA (Khmer Home Charity Association) in association with the Ministry of Interior (MOI).
Its aim is to help foreign nationals enjoy a series of measures to facilitate sustainable living and business in the Kingdom.
Benefits for participants in the My 2nd home program include a 10-year unlimited entry / exit visa.
After 5 years, they are eligible to apply for a Cambodian passport and enjoy the advantages of the dynamic ASEAN network.
Check us out on Google