Features
Close to Phnom Penh City
Contemporary design
Development potential
Garden
hard title
Off-street parking
Road access
Details
Palm resort is a piece of paradise in Kampong Chhnang province now available for sale at $65/metre.
The creator of this magical place offers a serene resort to spend quality time with family and friends located only 1 hour from Phnom Penh.
The master plan has a wonderful combination of gardens, ponds, tree glades and each property has water access.
Property features:
Blocks are available for sale with easy payment terms
Build your own vacation home!
Enjoy the shared resort facilities
Camping/picnic areas on site
Direct road access
10km from National Road 5
10% have been sold already, so grab yours now!
Location: Kampong Chhnang (1 hour NW of Phnom Penh on NR 5)
Size: 618sqm – 1082sqm blocks
Title: Hard
Original ID: KC1.A1
Does this land interest you?
Does this location or property type interest you?
Send us a message by filling out the form below to schedule a FREE viewing.
We have apartments, condos, office spaces and land in many locations all over Cambodia.
About Kampong Chhnang
Kampong Chhnang
The province of Kampong Chhnang is located in the heart of Cambodia.
It is bounded to the north, east, south, and west by Kampong Thom, Kampong Cham, Kampong Speu, and Pursat.
This province is ideally placed around 91 kilometers from Phnom Penh, amid Cambodia's fertile and practically constantly damp center area.
Kampong Chhnang is mostly a fishing and rice-planting hamlet because to its closeness to Tonle Sap Lake.
The province capital and a beautiful river port town worth a visit, Kampong Chhnang, is notably fisheries-focused and has a major fishing port.
It is easily accessible from Phnom Penh through National Road 5, which runs through Odong, the old capital.
You may also take an air-conditioned bus to Kampong Chhnang, which was previously unavailable.
Furthermore, the town has a fair number of places to stay and a few good restaurants. There are also some beautiful sights to view.
Bullet boats go from Siem Reap and Phnom Penh to the provincial town, passing through beautiful landscape along the Tonle Sap.
If you want to explore the Tonle Sap River area near town, you may rent a motorized boat or a small, non-powered boat for a peaceful trip.
Locals congregate there for an early-evening social hour and to walk along the new riverwalk. On Friday and Saturday nights, this is the place to be seen.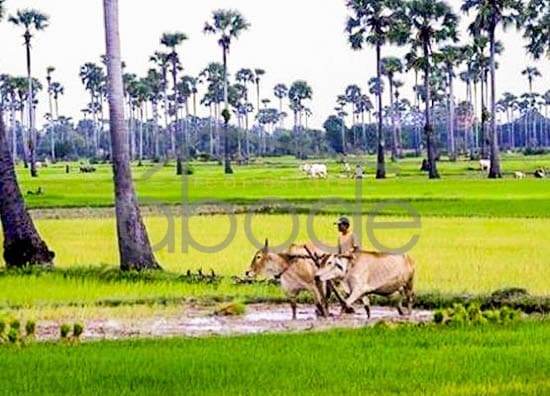 Good guide to investing in Cambodia
Here is a good guide to investing in Cambodia that should steer you away from total financial disaster.
The real estate market in Cambodia is extremely varied, more so than most countries, which can make investing either a smooth journey or a rocky one.
What separates a successful from unsuccessful investor is not pure luck, as many think, but the ability to recognise and avoid mistakes.
Investing in Cambodia is no different, so here are some things to consider before you part with your hard-earned cash.
Post Covid, 2022 and a brave new normal
There is some doubt as to what a post Covid world will look like even though many say things will be back to a brave new 'normal' by the end of 2022.
It is widely known that the pandemic changed consumer behavior and spending habits enormously.
The suspension of regional and international travel, for instance, directly impacted retail, tourism and hospitality sectors across the globe.
This led to a rise in online shopping and entertainment platforms and is likely to create long-term effects on retail markets and eventually real estate.
Check us out on Google
ID:

28159

Published:

August 31, 2023

Last Update:

August 31, 2023

Views:

70