The Tonle Sap Riverside and nearby districts in central Phnom Penh are home to dozens of quality restaurants with a view, eagerly waiting to thrill your taste buds every day!
Finding a good one isn't hard, choosing one is the difficult bit so, to ease your pain, we've done the legwork for you!
Blue Veranda
Coming soon, this is the freshest addition to Riverside's thriving foodie scene. Blue Veranda is located on the first floor of the former Manolis Hotel opposite the Post Office near Wat Phnom.
It offers a cool East-West fusion menu with an elaborate wine, cocktail and whiskey list. Sit on the outdoor veranda as the sun goes down and enjoy the company!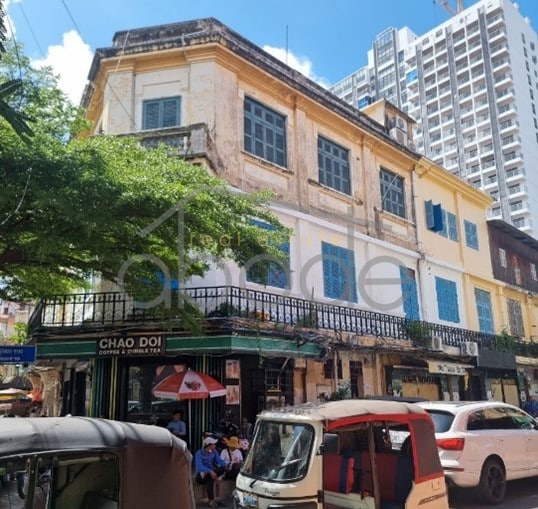 Floatation – Floating Bungalows
Looking for a romantic menage a deux, you can't really go past Floatation; a floating restaurant moored on the Bassac River at Diamond Island.
The rustic dining space has aquatic details and decking and, as the sun sets, is one of the most romantic venues to be in the evening cool.
The menu has a wide selection of Asian and European dishes, complemented by a superb drinks list.
You won't be disappointed.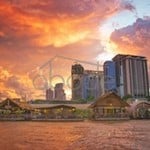 Oskar Bistro Phnom Penh
Oskar Bistro is one of the coolest riverside restaurants in Phnom Penh, usually filled with visitors and locals who have booked ahead to nab a place.
Oskar Bistro may be on the pricey side, but given the menu, drink options and service, it is worth it.
It is located between streets 118 and 130 on Sisowath Quay and serves up top-notch steaks, seafood, and pizzas with a staggering cocktail list.
This classy spot is perfect for a romantic interlude, a business meeting or just to chill-out with a mate.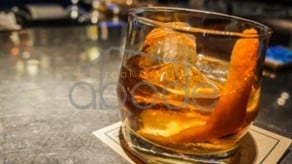 Ta Seit 1
If you're on a budget and after authentic Khmer food in a chilled atmosphere, Ta Seit is what you're looking for.
Being authentic, the menu is all in Khmer, so bring a Cambodian friend or wave madly until you get what you want!
The staff are patient, quick and attentive and, being a foreigner won't perturb them one iota, so enjoy!
Be mindful, though, that the menu is beef-heavy, so vegetarians won't have a huge amount of fun.
The dining 'room' is a big outdoor area with smaller huts full of local families enjoying themselves, and there is a well-lit covered seating area that is more comfortable.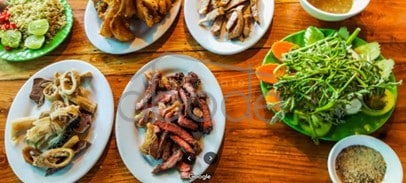 La Croisette Phnom Penh
For a superb view of the Tonle Sap with a menu to accompany it, head to La Croisette.
Founded in 1997 and still kicking goals, it was one of the first Western-style restaurants after the Khmer Rouge occupation.
The oft-changed menu has an amazing range of French, Khmer Asian and even African cuisine and the new upper floor offers a great spot to people-watch.
Facing east, you can enjoy a super breakfast as the sun rises and, at day's end, a refreshing Italian wine in the afternoon shade.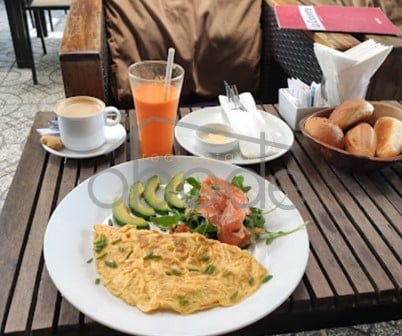 River Crown / Panorama Mekong
If you are looking for a meal on the riverfront with some music, River Crown has 3 floors, each slightly different, so there will be something for you.
It has a minimalist, industrial décor that makes it one of the hippest places on the river every corner having a chic, quaint atmosphere.
This multi-level bar/restaurant is a great place to spend an afternoon drinking and people-watching out of the heat and humidity.
The menus have a wide variety of comfort food and great drink lists to get the night going. Many come to watch sports on the large TV screens while munching on cheesy pizza slices.
If you want something quieter, head up to the rooftop to catch river views and breezes. Come to chill while sipping on your favorite cocktail during happy hour at half price, but make sure to book a seat.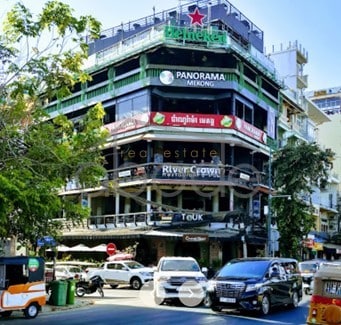 Chiang Mai Riverside
For great Thai food in the heart of Phnom Penh at a reasonable price, head to Chiang Mai Riverside.
This homely restaurant is a quaint reminder of the good old days, with no bells and whistles so you can focus on the large and tasty servings.
It is on the small side (8-10 tables) but located in the middle of the action. If you don't know what to order, try their famous red or green curries, with spring rolls and dumplings and Thai beer.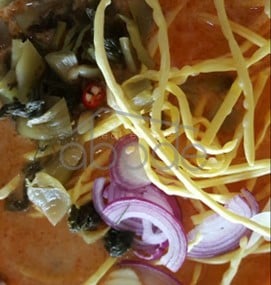 Check us out on Google